Episodes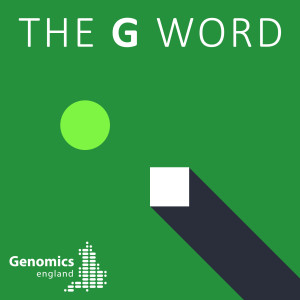 Wednesday Dec 07, 2022
Wednesday Dec 07, 2022
This week we are celebrating the 10-year anniversary of the announcement of the 100,000 Genomes Project.

To mark this ground-breaking project, our Head of Public Engagement, Vivienne Parry OBE, is joined by two guests who have played a critical role over the last 10 years: Professor Sir Mark Caulfield, who led the strategic oversight and delivery of the project, and Jillian Hastings Ward, Chair of the Participant Panel at Genomics England. Jillian and her family joined the project in 2015, in search of answers for her young son who is severely disabled.

Tune in to hear Jillian and Mark discuss their highlights over the last 10 years, how Genomics England has grown as an organisation and what they think the future of genomics holds.
You can read our transcript here: https://files.genomicsengland.co.uk/documents/Podcast-transcripts/10-years-of-100K-Project.docx 
"Thanks to the 100,000 Genomes Project, Sam was the first person diagnosed in the mainstream NHS in England with a GRIN1 genetic disorder. That's been wonderful for us to know, as a family, who else we can find around the world with the same condition. But also, I'm really delighted that GRIN1 genes were added to the gene panels that the teams were using to diagnose more people as a consequence directly of the 100,000 Genomes Project. That's meant that we've been able to find a lot more since then, who shared the same condition. Hopefully, in due course, we'll have enough people that we can get more researchers interested and make real progress together."