Episodes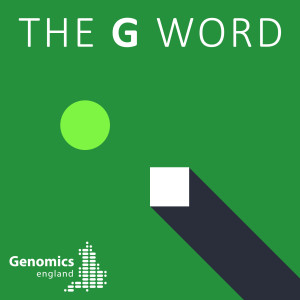 Wednesday Oct 26, 2022
Wednesday Oct 26, 2022
A doctor, a scientist, an entrepreneur, and a Pulitzer Prize-winning author is Siddhartha Mukherjee. His new book is called 'The Song of the Cell, An Exploration of Medicine and the New Human'. Siddhartha Mukherjee is a cancer physician and researcher. He is an assistant professor of medicine at Columbia University and a staff cancer physician at Columbia University Medical Center. A Rhodes scholar, he graduated from Stanford University, University of Oxford, Harvard Medical School. He has published articles in Nature, The New England Journal of Medicine, The New York Times, and The New Republic.
You can view our transcript here: https://files.genomicsengland.co.uk/documents/Podcast-transcripts/Siddhartha-Mukherjee.docx 
"A gene, as you know, is extraordinarily important. It's a carrier of information. But it's lifeless. Without a cell, a gene is a molecule, a cell brings it to life."
Today on The G Word, Parker Moss, our Chief Partnership Officer is joined by Siddhartha Mukherjee. They Discuss Siddhartha's new book release covering some of the main insights into his lab research and personal life. They also discuss other scientific areas of research .